Humanities & Culture
Department of the History of Art
Mia Parres is not only a designer on HGTV, she's also an Art History grad.
Mia Parres (B.A., 2008) continued studying architecture and design after her undergraduate degree. Mia's design capabilities range from satisfying the functional needs of the everyday, relatable and budget-conscious client on HGTV's The Expandables, to fulfilling the aesthetic dreams of her high-end clients across Ontario and the United States with Sarah Richardson Design.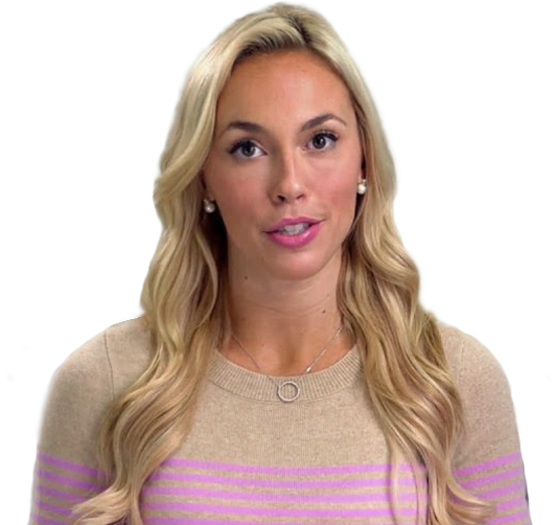 What do employers value about Department of the History of Art graduates?
think critically, creatively, and objectively
write clearly and effectively across genres
read closely and imaginatively
organize materials with attention to detail and a pleasing style
analyze texts for both grammatical and content accuracy
develop creative solutions to unique situations
interpret cultural resources
communicate and understand cultural difference
Within two years of graduation, 93% of graduates who are in the labour market are employed with a median salary of $40,736/year upon entering the workforce. 50% pursue further post-secondary studies. (Source: StatsCan Career Tool)
your degree after graduation
University of Toronto Art History alumni most frequently apply their communication and critical thinking skills in these industries:
Arts and Design
Education
Media and Communication
Research
Entrepreneurship
Marketing and Sales
Administrative
Community and Social Services
Operations
Consulting
Heritage and Conservation
Parks and Recreation
Fundraising
graduate or professional school
An Art History degree equips students with the organizational and analytical skills for a variety of academic next steps, including graduate programs in:
Anthropology
Architecture
Archival Studies
Art History
Curatorial Studies
Design
Education
Law
Museology / Museum Studies
Preservation and Conservation
Information Studies
exploring opportunities while you're a student
Learn About yourself
Attend an In the Field program to meet professionals working in a variety of occupations within one organization. Prior groups have explored the work environments at the Art Gallery of Ontario.
Find a Work-Study Position that connects the skills you're developing through your education with professional experience.

Attend a Career Exploration & Education workshop to explore career possibilities, understand your skills and plan for your career or further education. Visit cln.utoronto.ca for more information.
Connect with Alumni
The Backpack to Briefcase (b2B) program provides opportunities for students and recent graduates, to meet and mingle with alumni, faculty, staff and fellow students from their department or academic unit. Alumni who volunteer for b2B Industry Nights, Career Panels, Speed Networking events and Mentorship Meals, offer guidance, career advice and encouragement to A&S students. By taking part in b2B, students will learn about the array of career possibilities available to them as A&S degree recipients.
Explore Your Options
While you're a student, get the support and make the connections you need to transition into your dream career.
Talk to your professors to better understand and prioritize your opportunities.
Submit your work for publication in the student journal or apply to present your work at the annual student conference.
Participate in courses taught by curators from the ROM.
Apply for an internship at the Art Museum at the University of Toronto to get hands-on experience.
Develop hands on skills through a 399 research excursion or an international summer abroad course.
Attend lectures about careers in the art world and graduate school information sessions.
Get involved with HASA, the History of Art Students' Association.
helpful career and industry related resources